Beattie's SAC is made up of parents, a community member, staff, and the principal.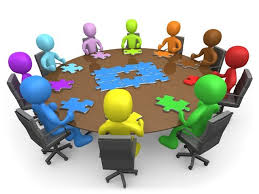 Purpose:
SAC advises and recommends to the principal in the following areas:
Priorities for spending school monies- state, federal, local, grants, discretionary money.
Sends copy of recommendations to the District Accountability Committee (DAC).
Review and advise regarding the School Unified Improvement Plan (SUIP).
Quarterly discussions regarding school's progress in implementing accreditation plan.
Prepare School Unified Improvement Plan (SUIP) depending on rating.
Advise and recommend actions.
Results:
Make plans available upon request of public.
Development of funding priorities
Plan minimum requirements include:

Targets aligned with state-wide targets.
Identify trends on performance indicators.
Assess and prioritize issues and needs to raise levels of achievement.
Identify specific research based strategies to address needs and issues.
Identify local, state, and federal resources that will be used to support implementation.
Submit priorities for spending and copy of recommendation to principal and DAC
Membership:
Parents and community members are welcome and encouraged to join the committee, or attend any of the scheduled meetings. Attend one meeting, or attend all! Meetings dates for 2020-2021 have not been determine yet.